More than two dozen prestigious lawyers discuss issue of constitutional reforms with Minister of Justice
09/09/2021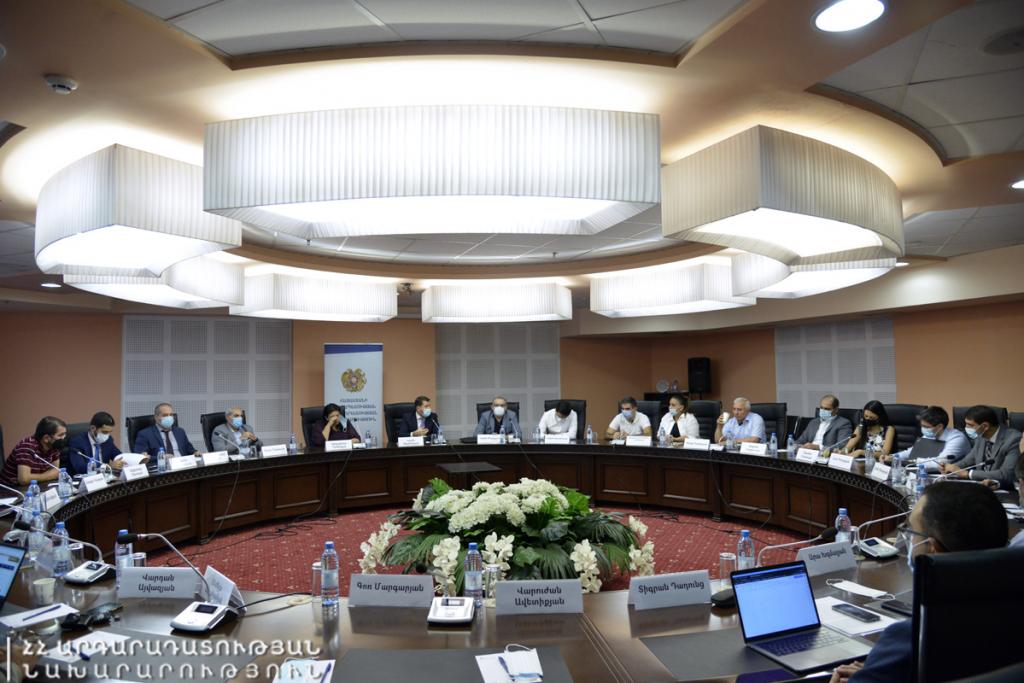 Minister of Justice Karen Andreasyan met prestigious lawyers, representatives of the academic community and discussed with them a number of issues related to the need for constitutional reforms.
Member of the Supreme Judicial Council Vigen Kocharyan, judge of the Criminal Chamber of the Court of Cassation Elizaveta Danielyan, representative of the Office of the Prime Minister of the Republic of Armenia before the European Court of Human Rights Yeghishe Kirakosyan, Advisors to the President of the Constitutional Court Alina Pkhrikyan and Armen Harutyunyan, first Deputy Chairperson of the Chamber of Advocates Armen Asatryan, Head of the Chair of Constitutional Law of the Faculty of Law at Yerevan State University Vardan Ayvazyan, Dean of the Faculty of Law at French University in Armenia Karin Hovsepyan, LL.M. Program Chair at American University of Armenia Adelaida Baghdasaryan, Head of the Chair of Law at the Public Administration Academy Armen Yezekyan, academic lawyers Anahit Manasyan, Tigran Markosyan, Arsen Tavadyan, Levon Gevorgyan, Hrayr Ghukasyan, Gevorg Danielyan, Taron Simonyan, advocates Aram Orbelyan, Artur Hovhannisyan, Vanik Margaryan, Ara Khzmalyan, Hayk Malkhasyan, Aleksandr Sirunyan and Gor Margaryan participated in the meeting.
Minister Andreasyan expressed gratitude to the lawyers for attending the meeting, presented the aim of the meeting and posed three questions to receive initial opinions — how the composition and activities of the Commission on Constitutional Reforms can be transformed and reinterpreted and in what format it is possible to move forward, selection of the form of governance and merger of court instances, including appropriateness of the establishment of the Supreme Court through the merger of higher courts, or the merger of Appeal and Cassation instances.
An active professional discussion on the presented issues and proposals was held.
An agreement was reached to continue meetings in such format.