Rustam Badasyan receives Ambassador of Netherlands
20/01/2021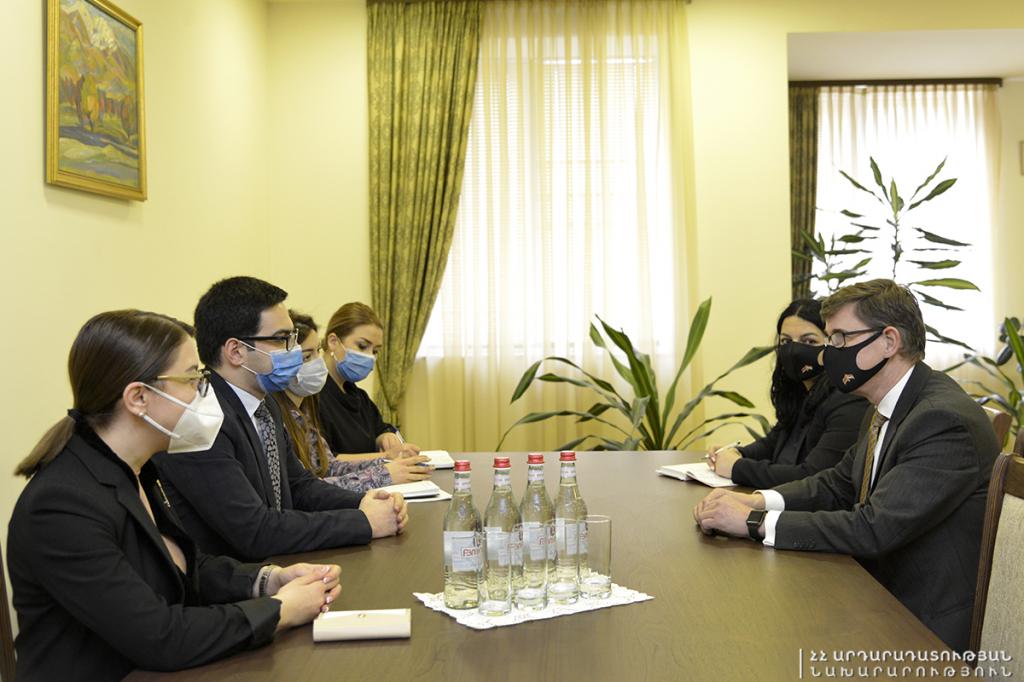 Today, Minister of Justice Rustam Badasyan received Ambassador Extraordinary and Plenipotentiary of the Kingdom of the Netherlands to Armenia Nico Schermers.
The Minister congratulated the Ambassador on his appointment, attached importance to the fact that the bilateral relations entered a qualitatively new stage after the velvet revolution that took place in 2018 and to the decision of the Netherlands to open an embassy in Armenia. Rustam Badasyan expressed certainty that the existing potential in the justice sector will be realised during the term of office of the Ambassador.
The Minister of Justice of Armenia also highly appreciated the petitions recently approved by the Parliament of the Netherlands by which a call is made to apply sanctions against the leaders of Azerbaijan and Turkey for the war crimes committed in Artsakh. In this context, Rustam Badasyan emphasised the following: ''The Netherlands showed how democracy really works when human life and human rights are at risk.''
Ambassador Schermers expressed gratitude for the meeting, noted that he very gladly accepted the offer to carry out the diplomatic mission in Armenia and set aside the priorities in the direction of which there is a prospect for co-operation, including rule of law and strengthening of democracy.
Minister Badasyan introduced the Ambassador of Netherlands to the roadmap for judicial and legal reforms, the achievements that have already been recorded, and attached importance to the assistance that the European Union has allocated in the amount of EUR 9 million to the Government of Armenia for implementation of measures for that purpose.
Touching upon the visit paid to the Kingdom of the Netherlands in 2020 and the course of implementation of the agreements that were reached as a result of the visit, out of those agreements, Minister Badasyan considered as noteworthy the activities being carried out for negotiations over the signing of an agreement on co-operation with Eurojust and the conclusion of a document envisaging a legal scope of co-operation between the Police of the Republic of Armenia and Europol.
The opportunities for deepening of co-operation in the penitentiary and probation sectors were considered during the meeting as well.
The parties reached an agreement on effective collaboration.