Deputy Minister Grigoryan receives her counterpart from the Council of Europe
26/01/2021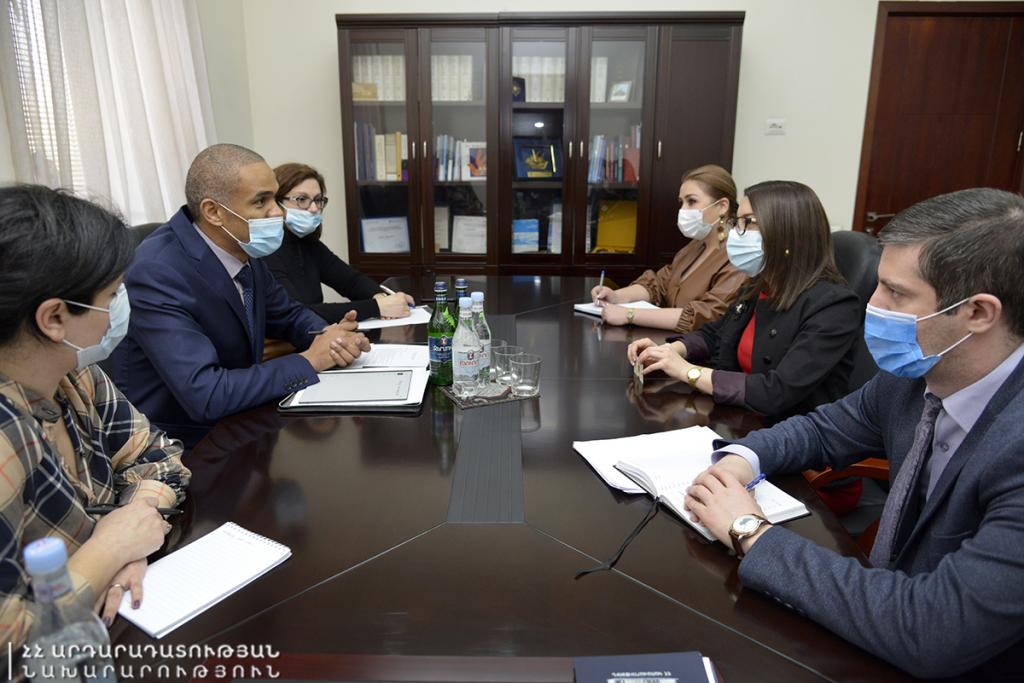 Today, Deputy Minister of Justice Kristinne Grigoryan received Maxime Longangue, Deputy Head of the Council of Europe Office in Yerevan.
Deputy Minister Grigoryan highly appreciated the co-operation between the Council of Europe and the Office in Yerevan, emphasised the importance of the projects having been implemented and those under implementation as a result thereof, and expressed willingness to continue the mutual interaction.
Maxime Longangue expressed gratitude to the Deputy Minister for the reception and underlined that the Ministry of Justice is the main partner of the Council of Europe Office in Yerevan in respect of reform projects.
In the conversation with the European counterpart, Kristinne Grigoryan presented the latest reform developments in the judicial and legal, and anti-corruption spheres in Armenia, in particular, touched upon the activities being implemented in respect to the establishment of anti-corruption courts, Anti-Corruption Committee, the measures undertaken in the criminal justice field, the projects for introduction of e-justice tools, etc.
The Deputy Minister of Justice reaffirmed the commitments assumed by Armenia in the field of human rights and noted that despite of the hard times, the Government of the Republic of Armenia continues to move forward and implement the measures envisaged by all sector-specific strategies.
At the end of the meeting, the sides also discussed the agenda items of the forthcoming meeting of the Steering Committee within the framework of the Partnership for Good Governance programme and the prospects of co-operation.