Deputy Minister of Justice Suren Grigoryan receives delegation of the Council of Europe
13/10/2021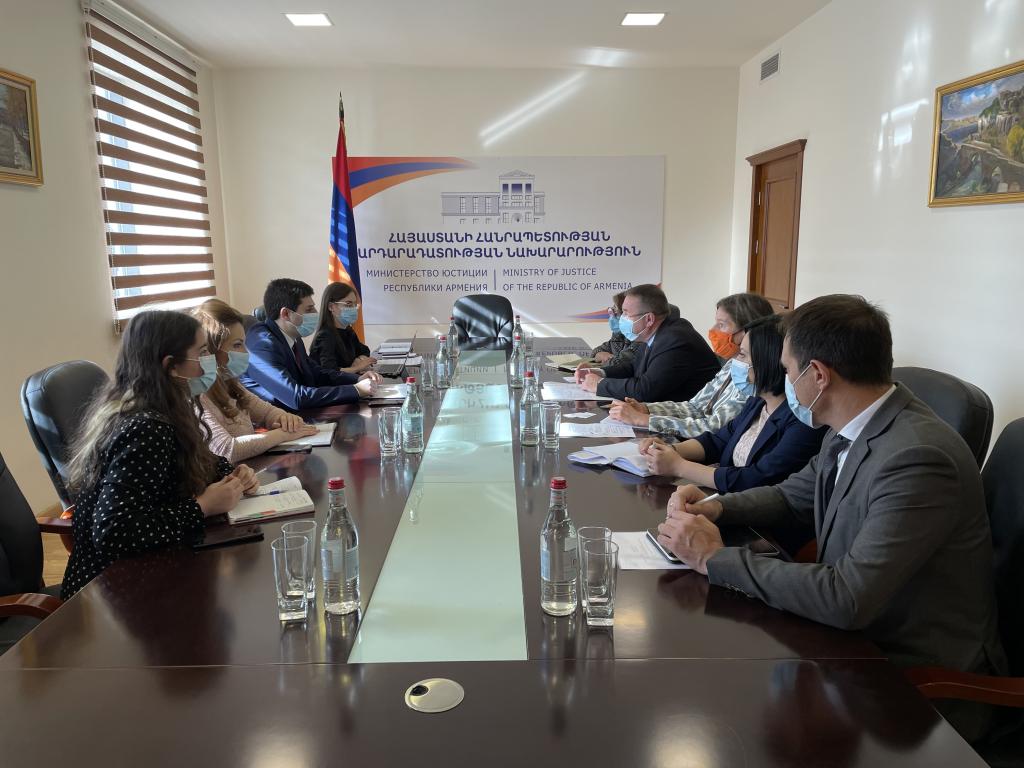 Today, Deputy Minister of Justice Suren Grigoryan received the delegation led by Head of the Department of Cooperation and External Relations of the Secretariat of the Congress of Local and Regional Authorities of the Council of Europe Dmitri Marchenkov, who is on a working visit to Armenia, and Head of the Council of Europe Office in Yerevan Martina Schmidt. A number of issues related to the programme for the fight against corruption that the Congress has been implementing at the local level in Armenia since 2019 and the application of the principle of open governance were discussed during the meeting.
Greeting the colleagues, in his remarks, Deputy Minister Grigoryan reaffirmed that the anti-corruption policy has been and remains among the priorities of the activities of the Government and presented the actions arising from the Anti-Corruption Strategy being implemented by the Ministry of Justice.
The application and effectiveness of the corruption risk self-assessment tool at the local level — developed by the international partners — were touched upon, as well as other issues related to the promotion of the fight against corruption at the national and local levels through anti-corruption education and by raising public awareness were discussed during the meeting.
At the end of the meeting, the parties expressed willingness for close co-operation and reached an agreement on working meetings.