Issues of the Agency for State Register of Legal Entities and recommendations for improving the sector presented to Deputy Minister Vardapetyan
22/04/2019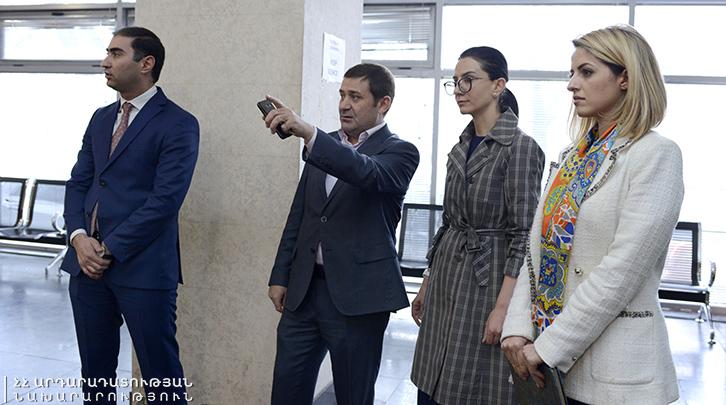 On 19 April, newly appointed Deputy Minister of Justice of the Republic of Armenia Anna Vardapetyan visited the Agency for State Register of Legal Entities of the Ministry of Justice of the Republic of Armenia, made a tour in the front office servicing the citizens and got acquainted with the employees of the Agency.
Head of the Agency Armen Arakelyan presented the issues connected with the daily activities, and during the round-table discussion held with the employees, a number of issues needed solution in the nearest future were raised. Those mainly referred to the need for making legislative changes in the sector, improving the building conditions and technical upgrading of the official website of the Agency and azdarar.am.
Deputy Minister Vardapetyan noted that the visit is cognitive, the purpose is to search for solutions for the problems, familiarising with the issues in-situ and increasing the quality of services provided to citizens.
At the end of the meeting, the Head of the Agency informed that, together with the working group, they will come up with recommendations and issues and will submit them in a brief statement of information to the Deputy Minister.