Rustam Badasyan receives two dozens of employees of state bodies of the Republic of Artsakh
16/04/2021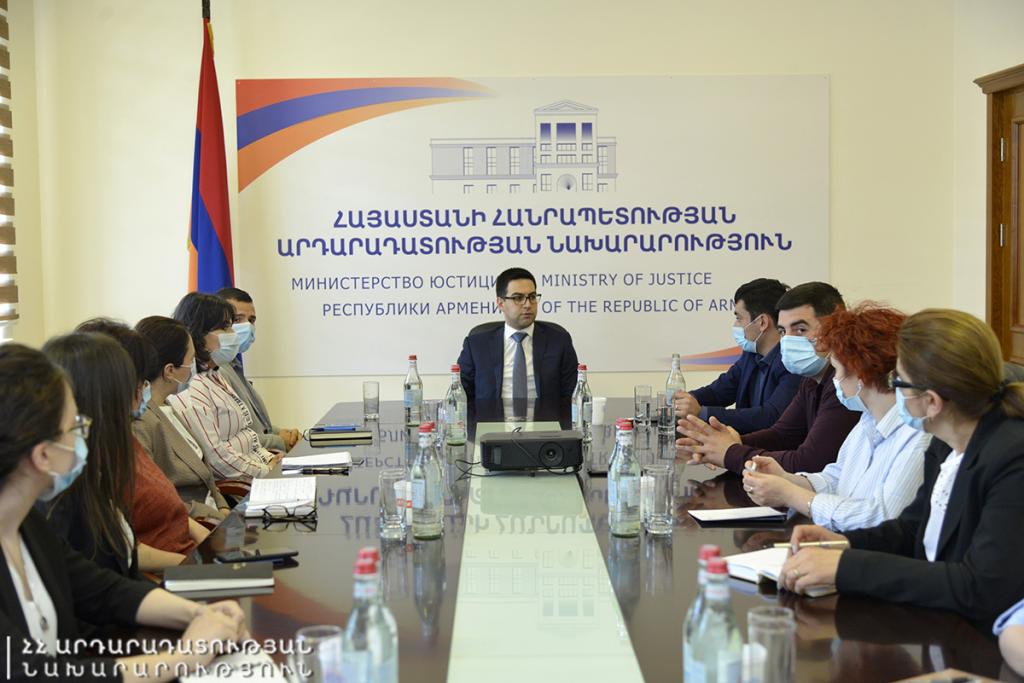 Today, Minister of Justice Rustam Badasyan hosted twenty employees from nearly ten state bodies of the Republic of Artsakh at the Ministry of Justice. The employees are in Armenia to become familiar with the activities of different public administration institutions on the spot, to invest the knowledge and the experience gained in Artsakh and to make them serve for the empowerment of Artsakh.
The majority of questions raised by the public servants concerned the international legal processes being undertaken with respect to the war crimes which Turkey and Azerbaijan committed during the 44-day war in Artsakh, and the deepening of cooperation between the state bodies of Armenia and Artsakh.
In regard to the first issue, Minister Badasyan presented the activities being carried out by Armenia, after which he touched upon the agreements that he reached during his working visits to Artsakh for the strengthening of ties between employees of the state bodies of the two Armenian states and the implementation of sector-specific reforms through combined efforts.
It should be mentioned that the visit of the public servants of the Republic of Artsakh to the Ministry of Justice of the Republic of Armenia was organised at the initiative of the Leadership School.