Armenia is interested in creating "Justice Homes" based on the Georgian model — Karen Andreasyan meets with the Chargé d'Affaires of the Embassy of Georgia
16/11/2021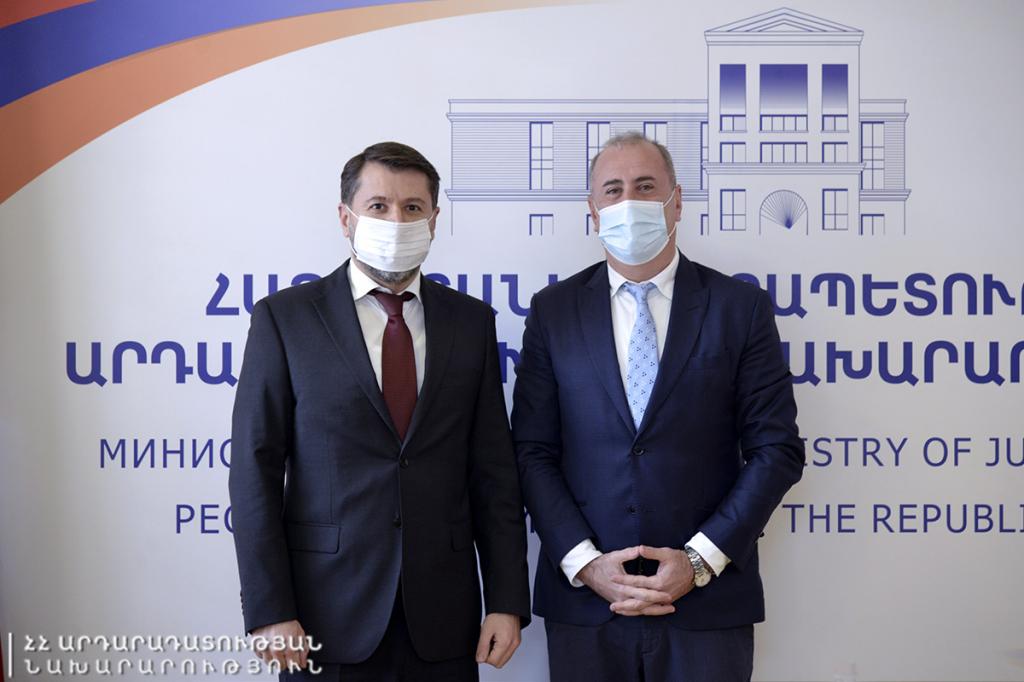 Minister of Justice Karen Andreasyan and Chargé d'Affaires of the Embassy of Georgia in Armenia Irakli Kvanchakhadze discussed the opportunities for exchange of experience and information for the purpose of building "Justice Homes" — providing public services — in Armenia based on the Georgian model, and a number of other issues related to the deepening of co-operation in this sector.
During the meeting, presenting the reforms agenda of the Ministry of Justice, Karen Andreasyan particularly stressed the need for exchange of experience with Georgian colleagues in two directions. These directions concerned the capacity building of the Compulsory Enforcement Service and the solutions to a number of issues related to co-operation in the sector of civil status acts registration.
Minister Andreasyan also expressed the interest of the Ministry of Justice with respect to continuation of the organising of the Armenian-Georgian legal forum, which has already become a tradition.
At the end of the meeting, the sides reached an agreement to deepen co-operation in the mentioned sectors.