We wish to strengthen co-operation in the field of reforms of the Penitentiary and Probation Services - Karen Andreasyan meets with Ambassador of Japan
22/11/2021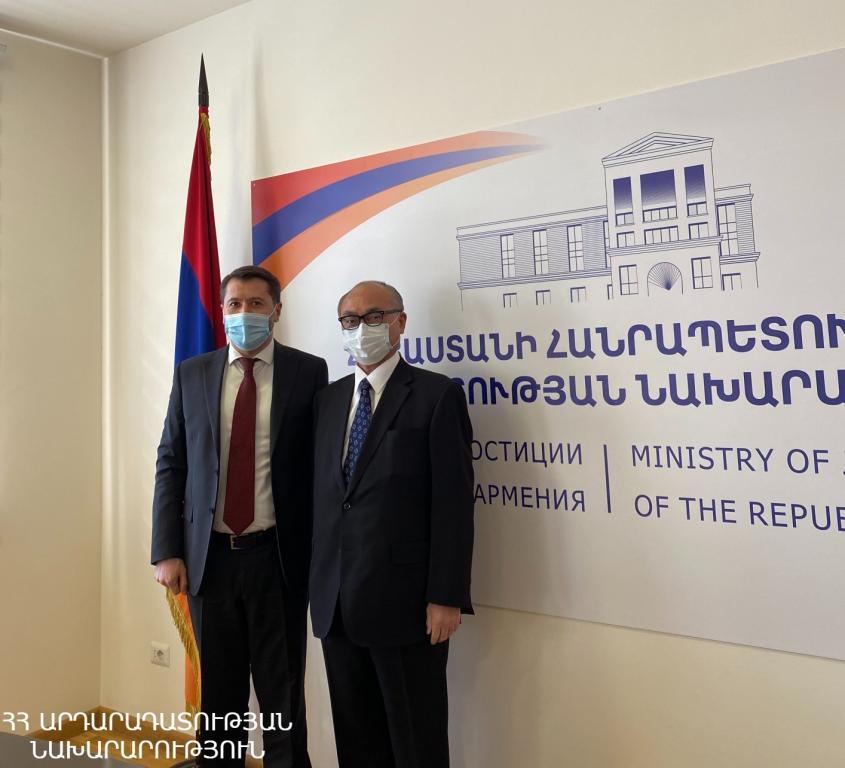 Today, on 22 November, Minister of Justice of the Republic of Armenia Karen Andreasyan received Ambassador of Japan to Armenia Masanori Fukushima.
First of all, Ambassador of Japan Masanori Fukushima congratulated Karen Andreasyan on being appointed as Minister of Justice.
During the meeting, the Minister presented the reforms agenda of the Ministry of Justice.
Karen Andreasyan emphasised that the Ministry of Justice wishes to strengthen co-operation with Japan in the field of reforms of the Penitentiary and Probation Services.
The parties exchanged other issues of mutual interest.